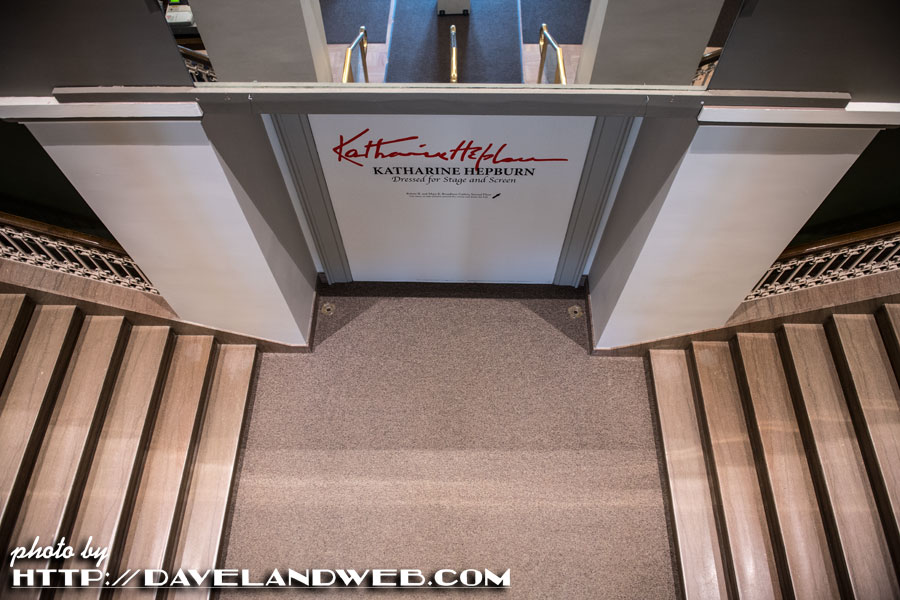 And by Kate, I mean Katharine Hepburn. The Katharine Hepburn Dressed for Stage and Screen exhibit traveled around the country for the past seven years before landing back at the Kent State University Museum. You could almost feel Hepburn's presence with this display of her signature slacks: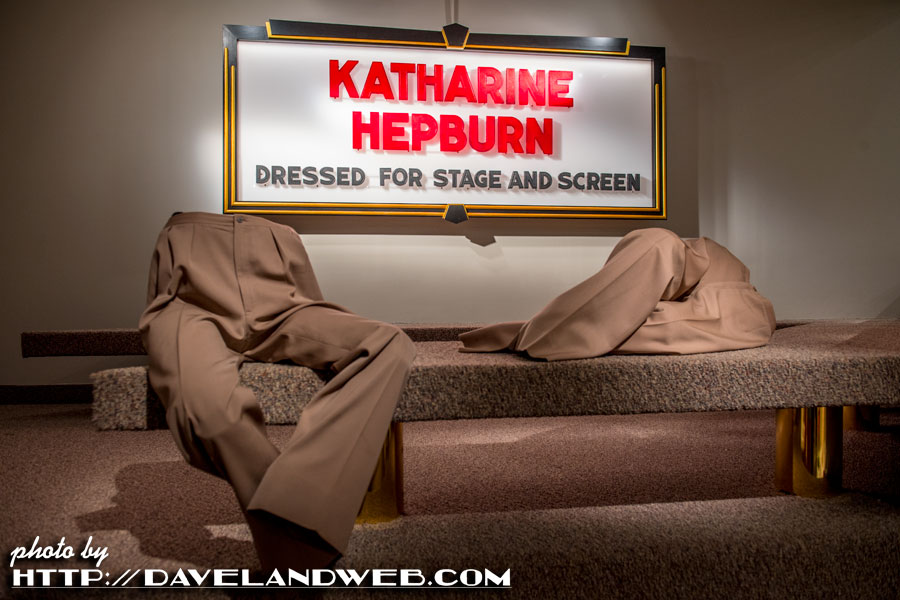 The costumes in the exhibition are all part of the Kent State University Museum's permanent collection, a gift from Hepburn's estate. Hepburn's performance clothes on display included stage costumes from "The Philadelphia Story":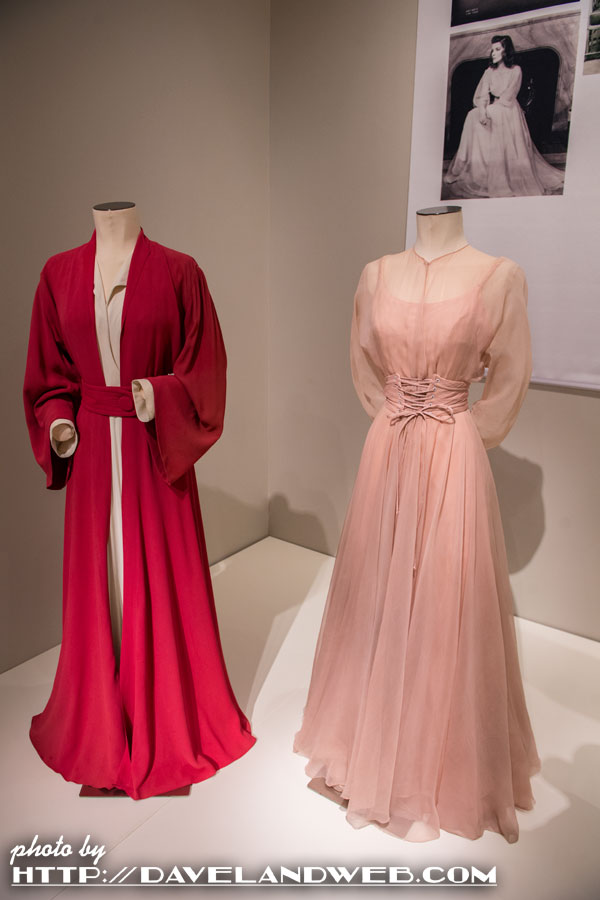 Coco: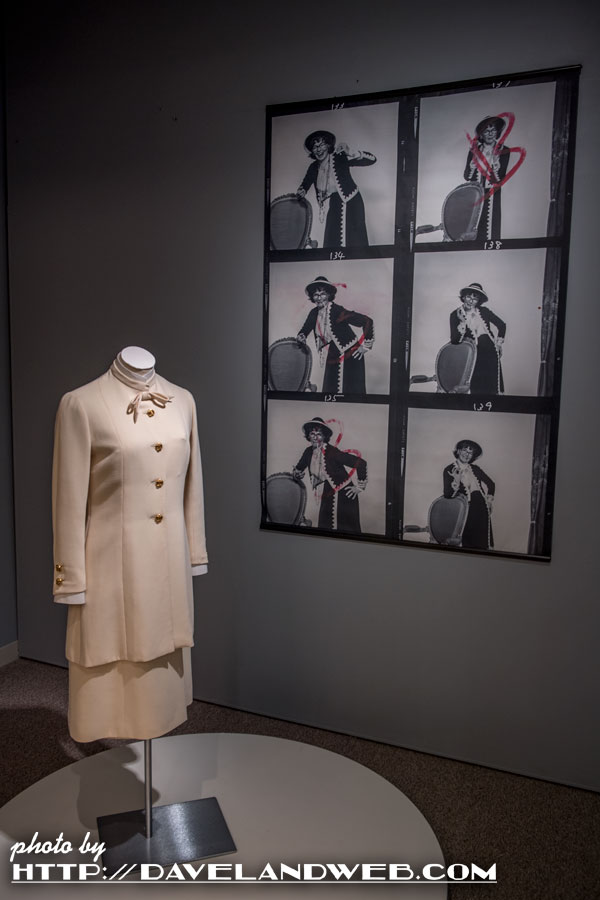 Screen costumes from such classic films as "Adam's Rib":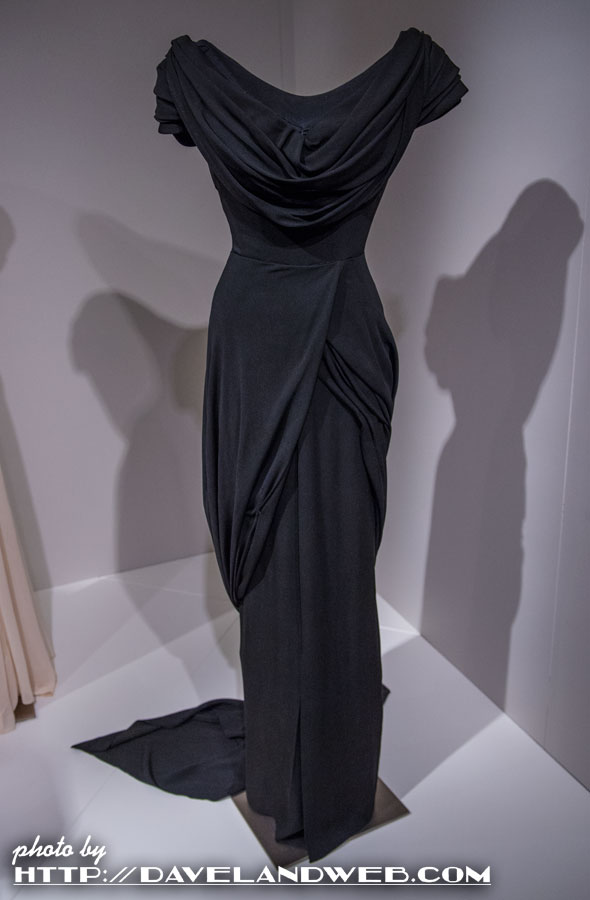 and the accompanying lobby card which features the same dress. Colorized as most lobby cards back in the day were, obviously the artist took liberties with the color of the dress: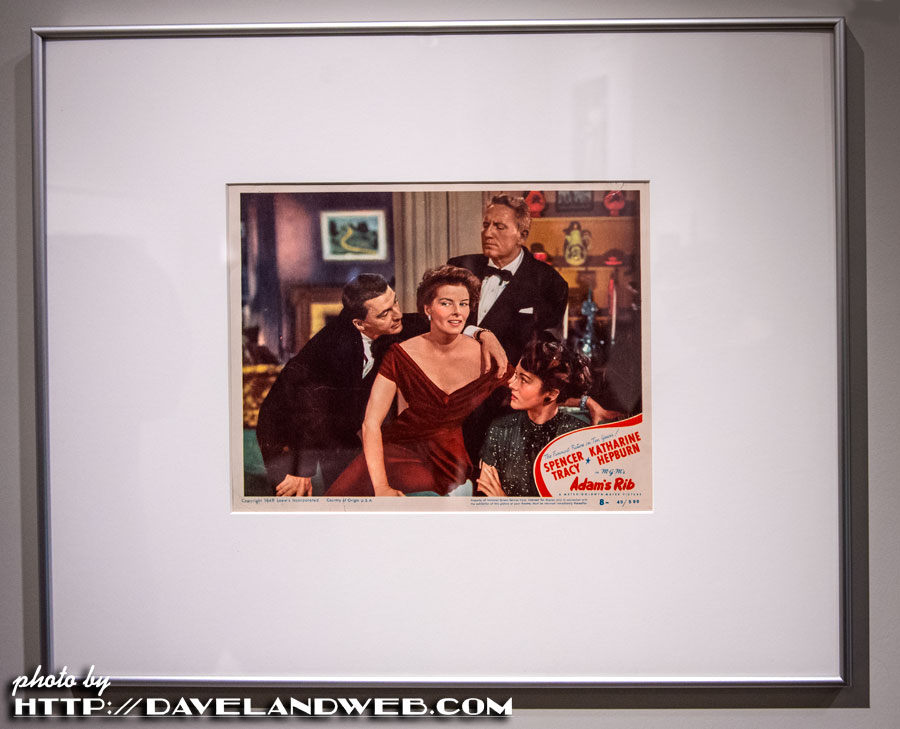 "Guess Who's Coming to Dinner":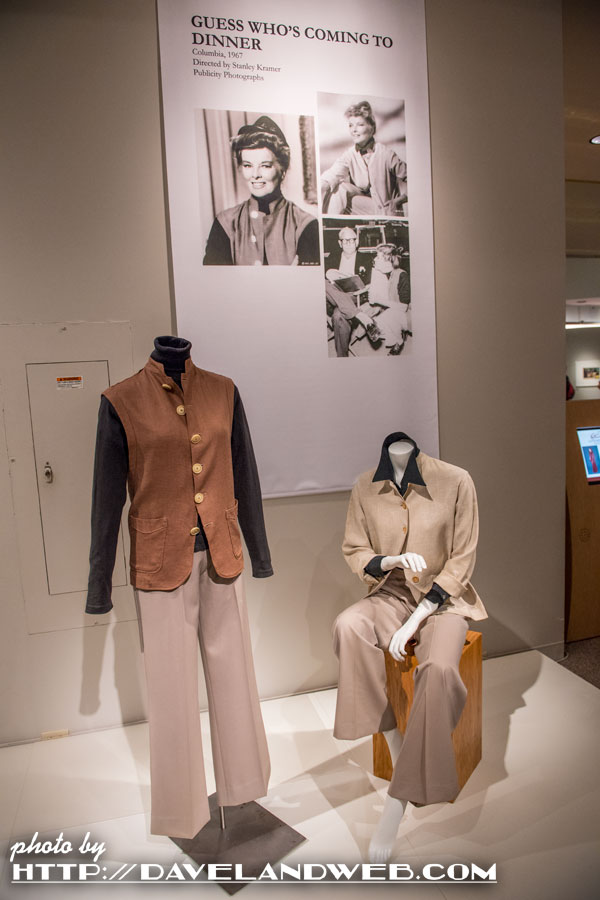 One of her television movies, "Love Among the Ruins":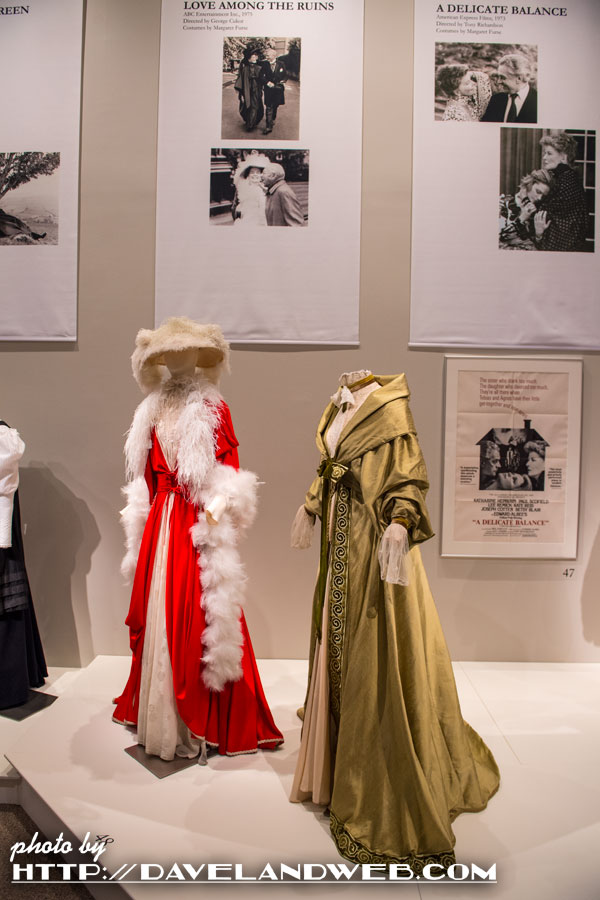 This memorable outfit from her Oscar winning performance in "On Golden Pond":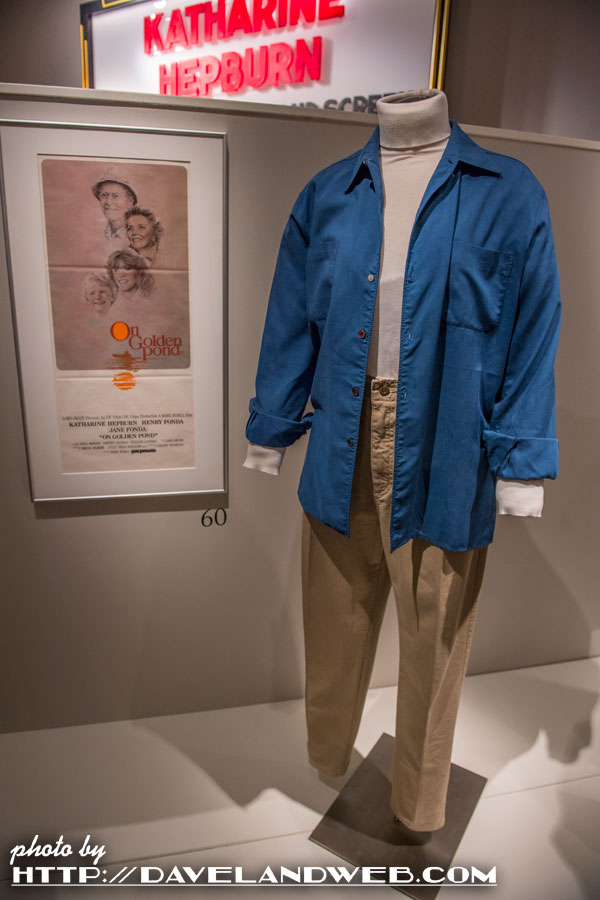 The artist captured Hepburn perfectly in this vintage 1940 caricature; the signature looks like Susi Perlman: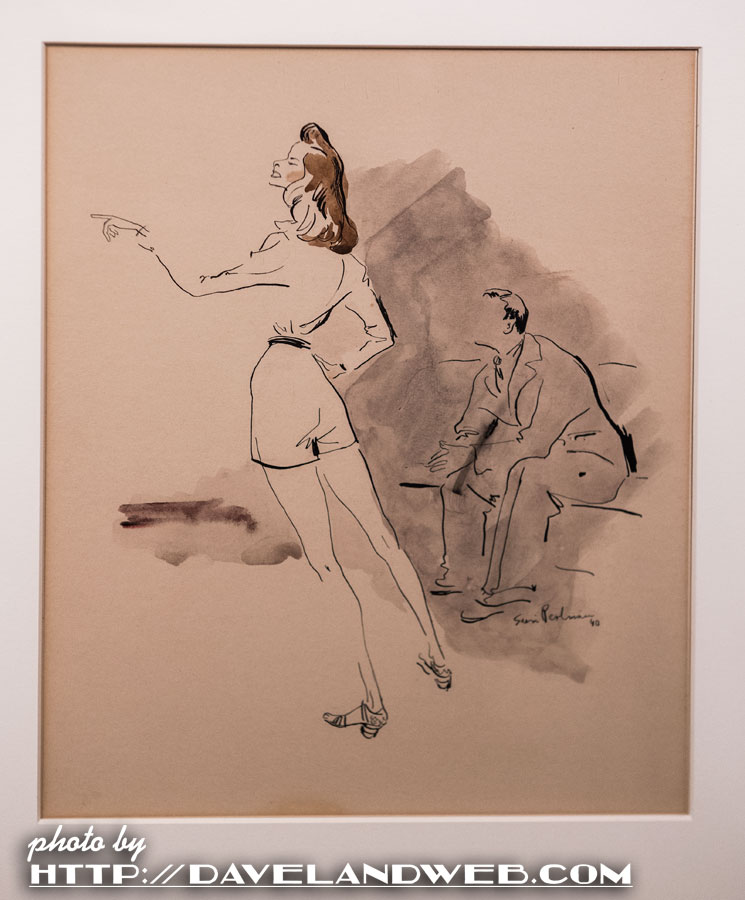 A collection of Hepburn's shoes, makeup, fall, and vintage movie magazines: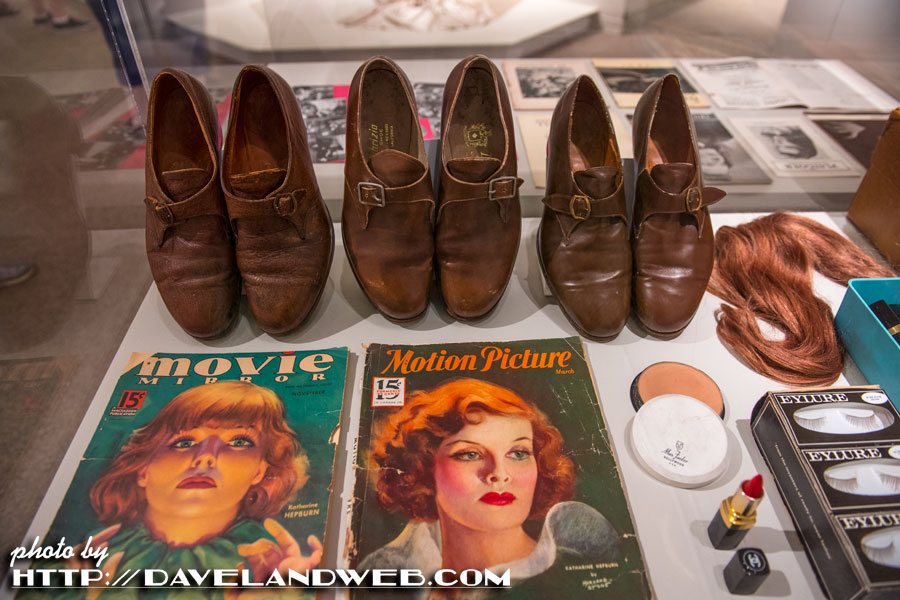 Unfortunately, the exhibit has now closed.
See more Kent State University Museum photos at my
main website..
Follow my Daveland updates on
Twitter
and view my most recent photos on
Flickr
&
Instagram
.