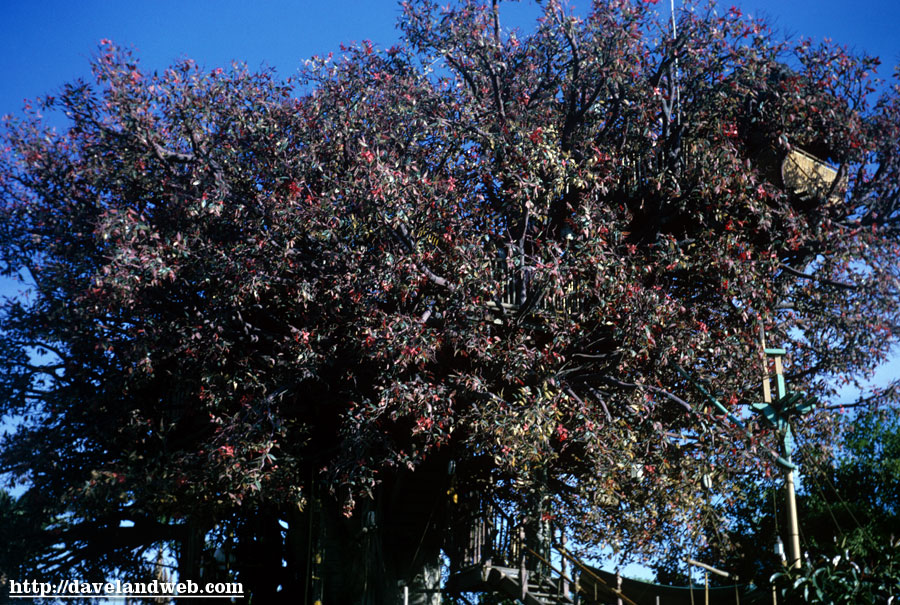 Last day for this series which wraps up in Adventureland. First two shots are of the Swiss Family Robinson Treehouse, home to approximately 300,000 artificial leaves.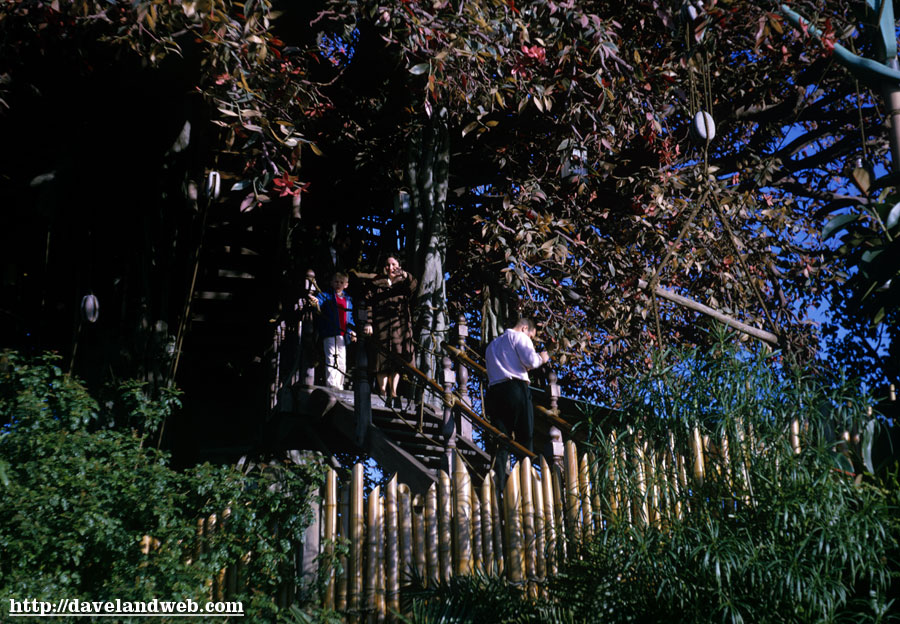 Naturally, our next attraction in A-Land is the Jungle Cruise. Can you believe this batch didn't have any hippo shots?!?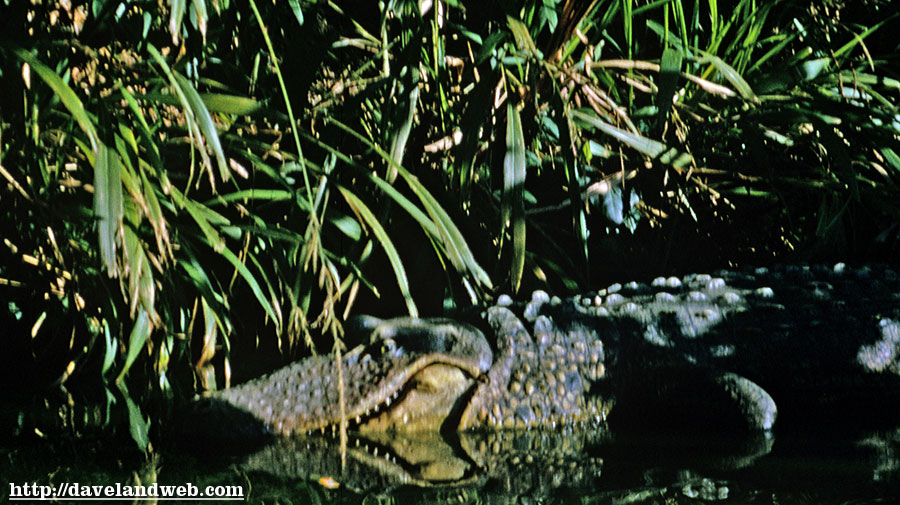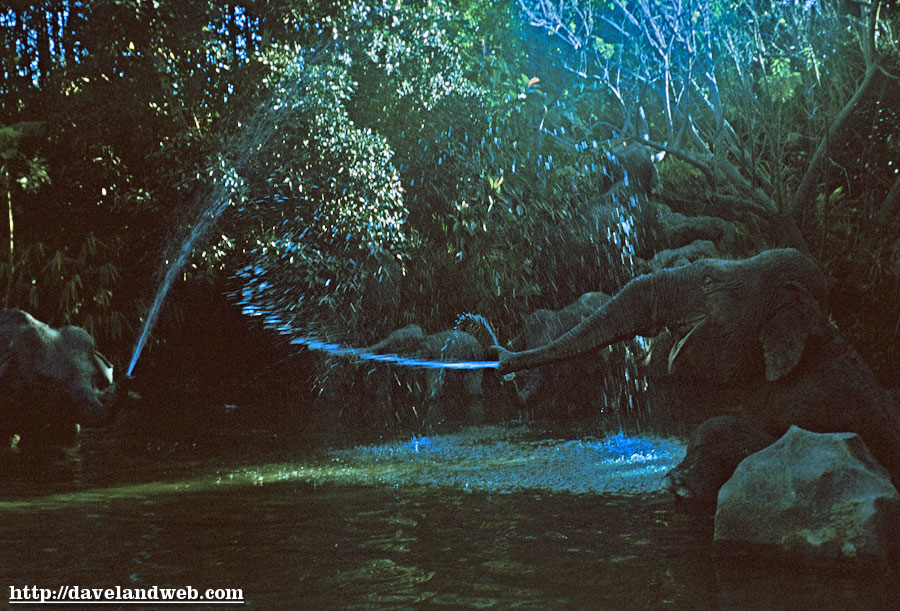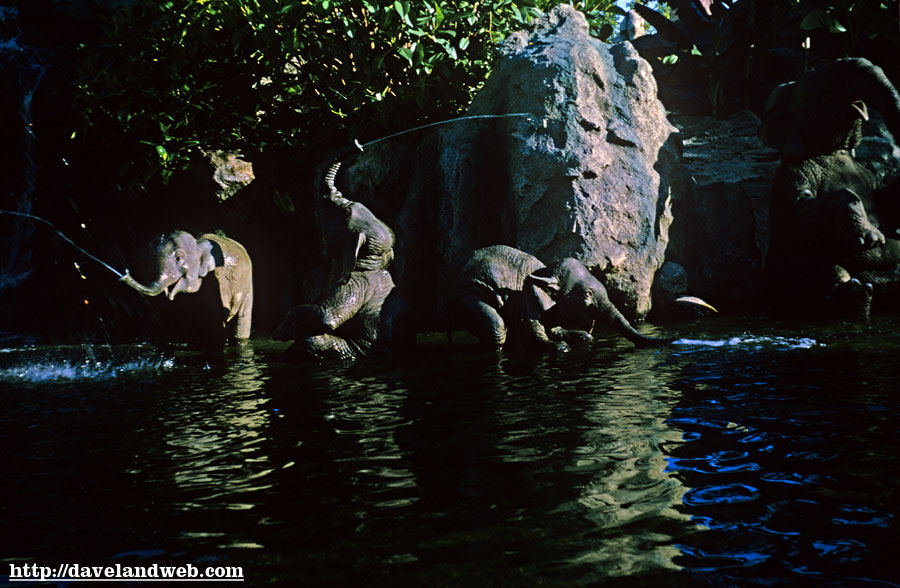 The "star" of the elephant wading pool has changed very little over the years, as these comparison photos demonstrate: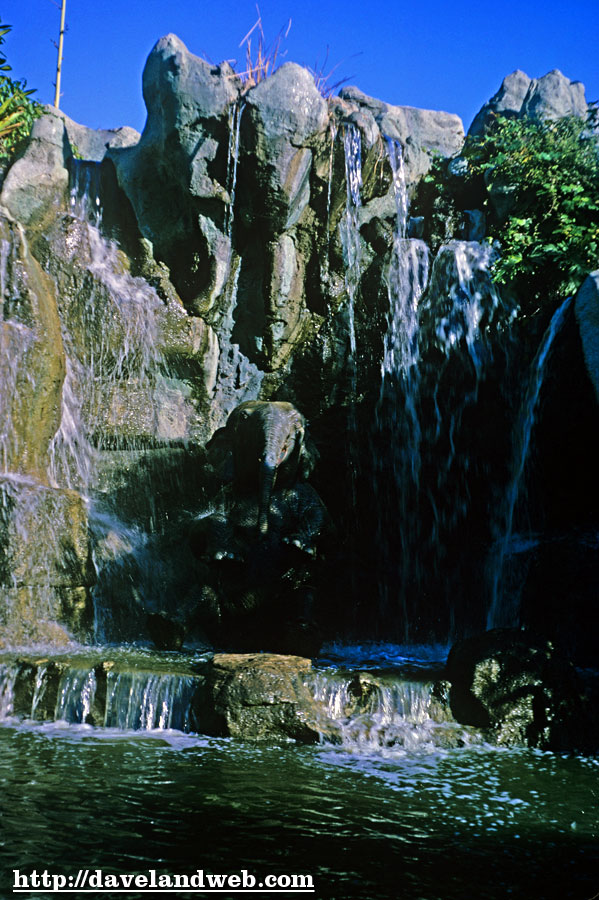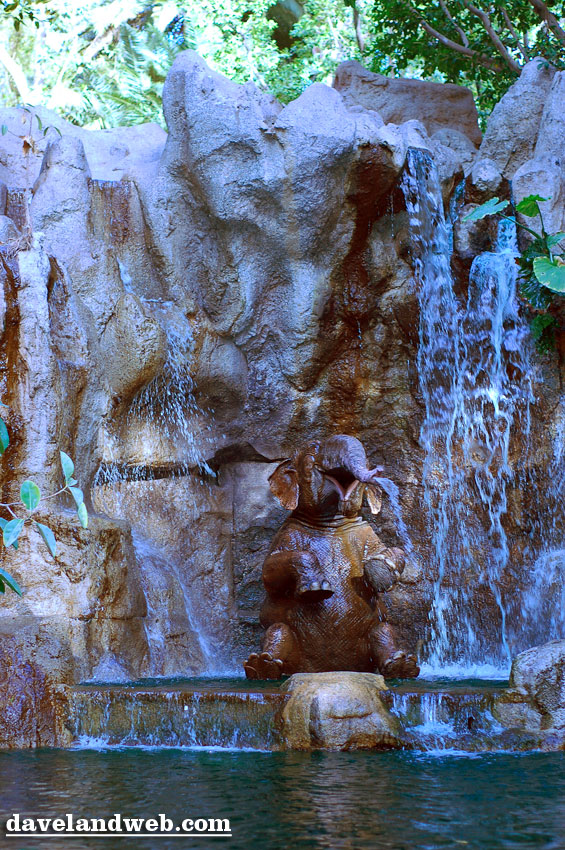 Is this the Bull Elephant or its angry mother-in-law?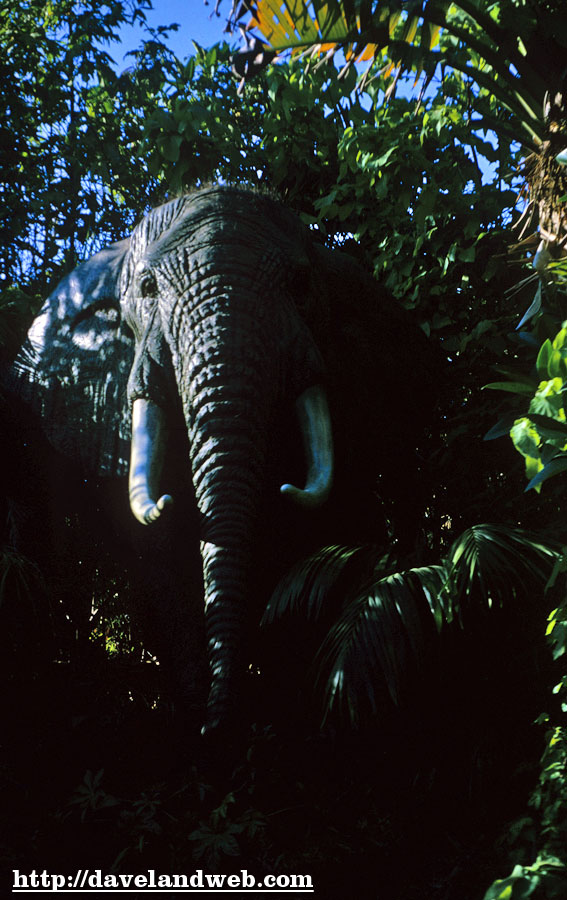 Ah, the not-so-friendly natives, doing the hokey-pokey: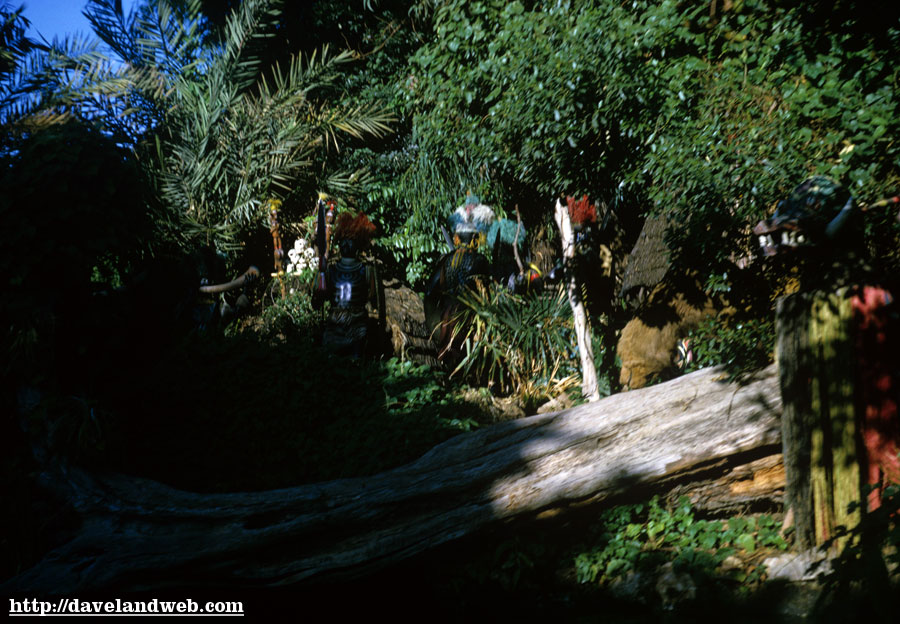 See more vintage & current Adventureland photos at
my website
.