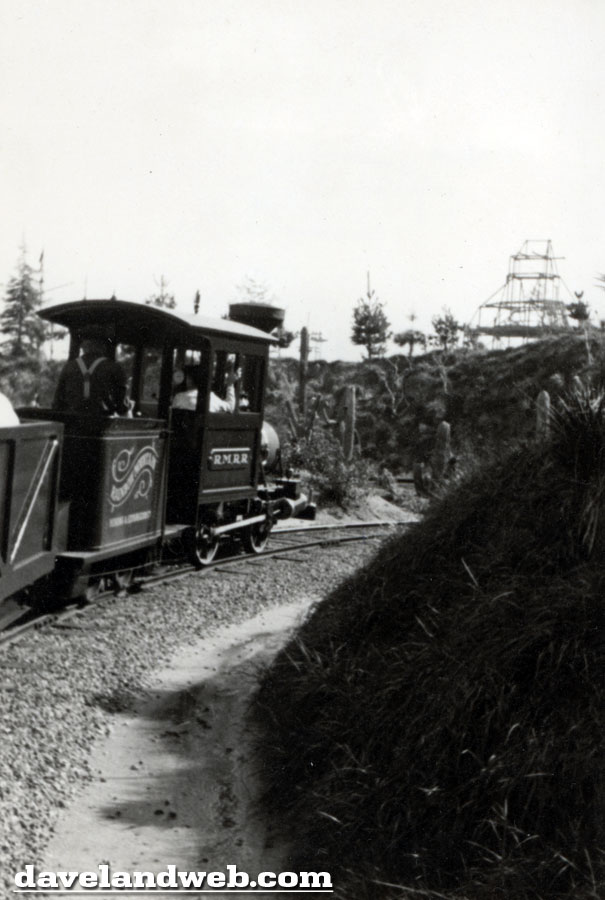 Even in a photo devoid of color, you can find some cool things to marvel at! Feast your eyes on this shot of The Rainbow Mountain Railroad with the Matterhorn under construction in the background!
The wheel of the Old Mill on Tom Sawyer's Island just keeps turning...kind of like Ol' Man River!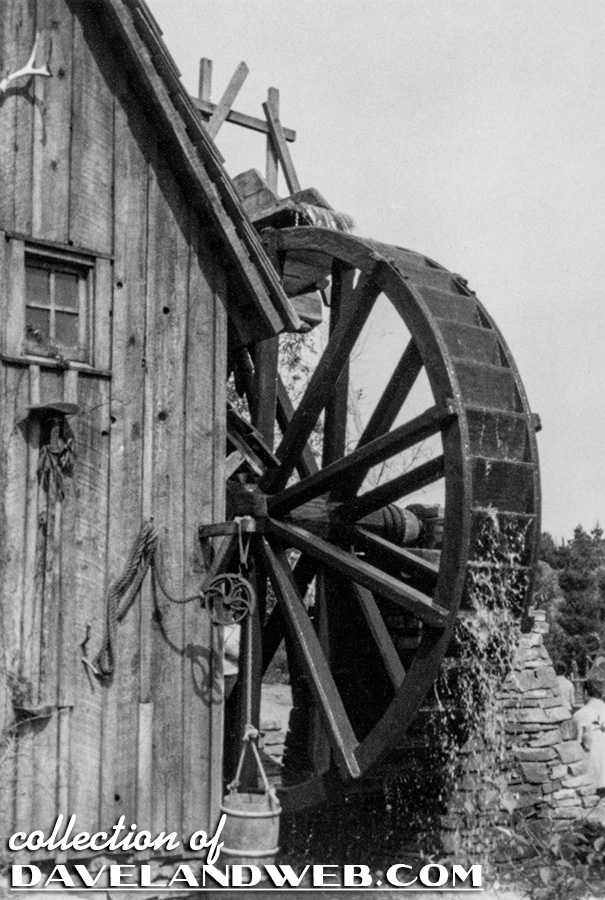 The fishing pier of Tom Sawyer's Island has a few customers; today, I'd be afraid to eat anything that came from the Rivers of America!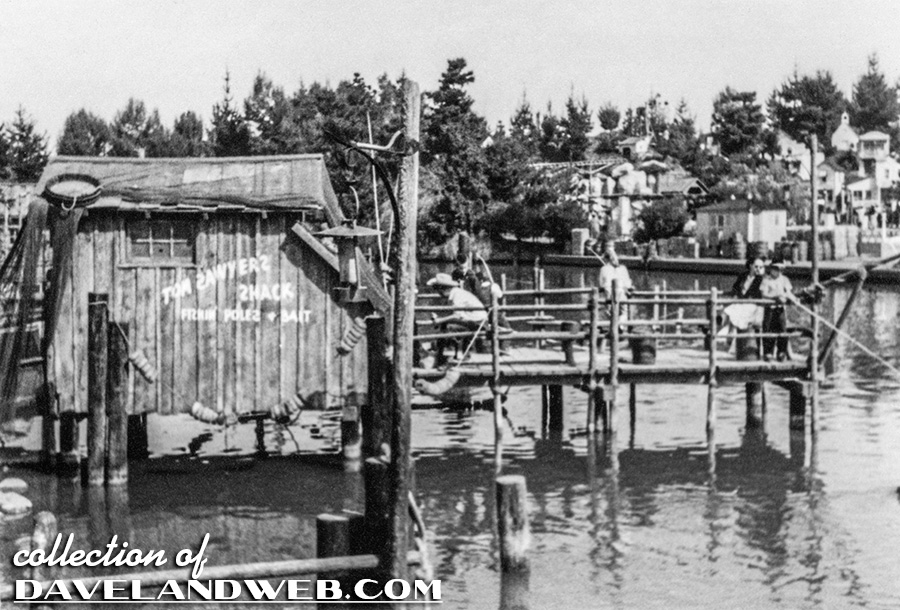 The C.K. Holliday is cruising through the Frontierland Depot, waaaaay before New Orleans Square and the Haunted Mansion came into being: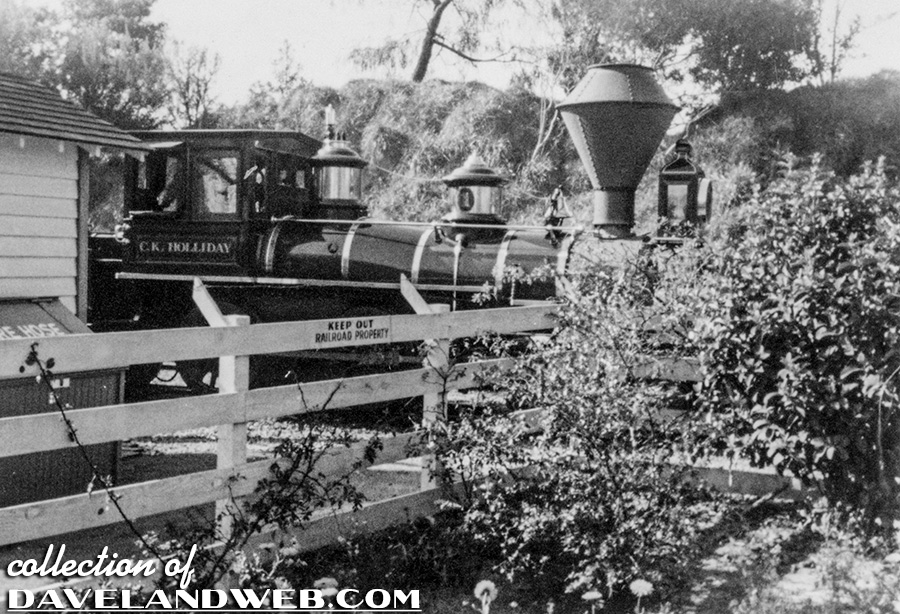 See more Disneyland photos at
my main website.