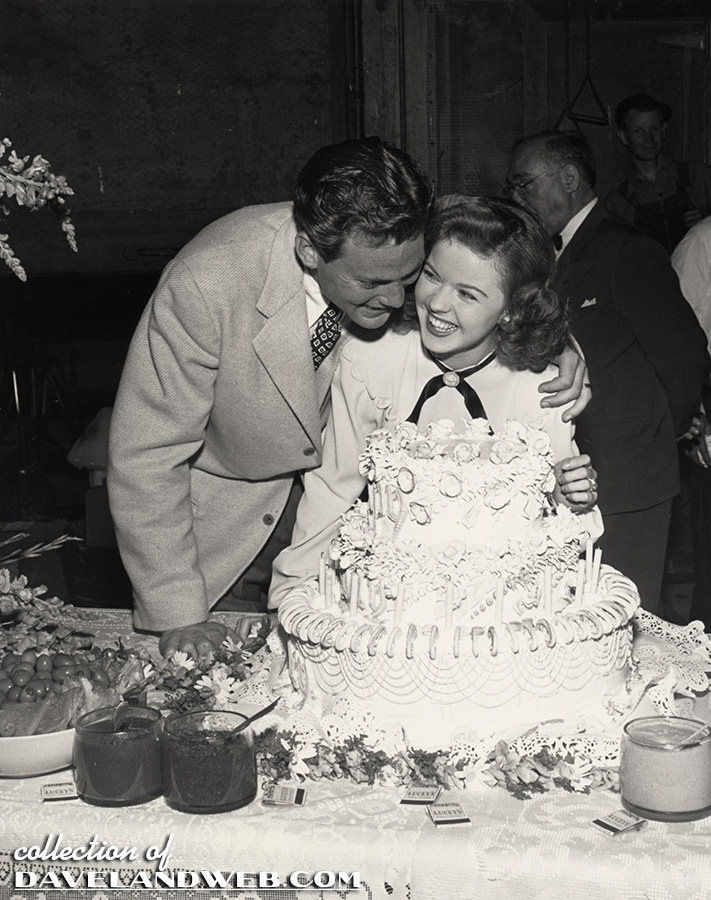 Shirley Temple's 18th birthday celebration was held on the set of the lackluster comedy (and I use that term loosely), "Honeymoon." The caption for the photo above read:
4/23/1946: Shirley called on husband, John Agar, for help in blowing out the 18 candles on her birthday cake. In addition to the cake, RKO provided a soft drink bar and buffet supper for the guests who attend the part on the "Honeymoon" set.
I had to zoom in on the matchbooks that were strewn around the table,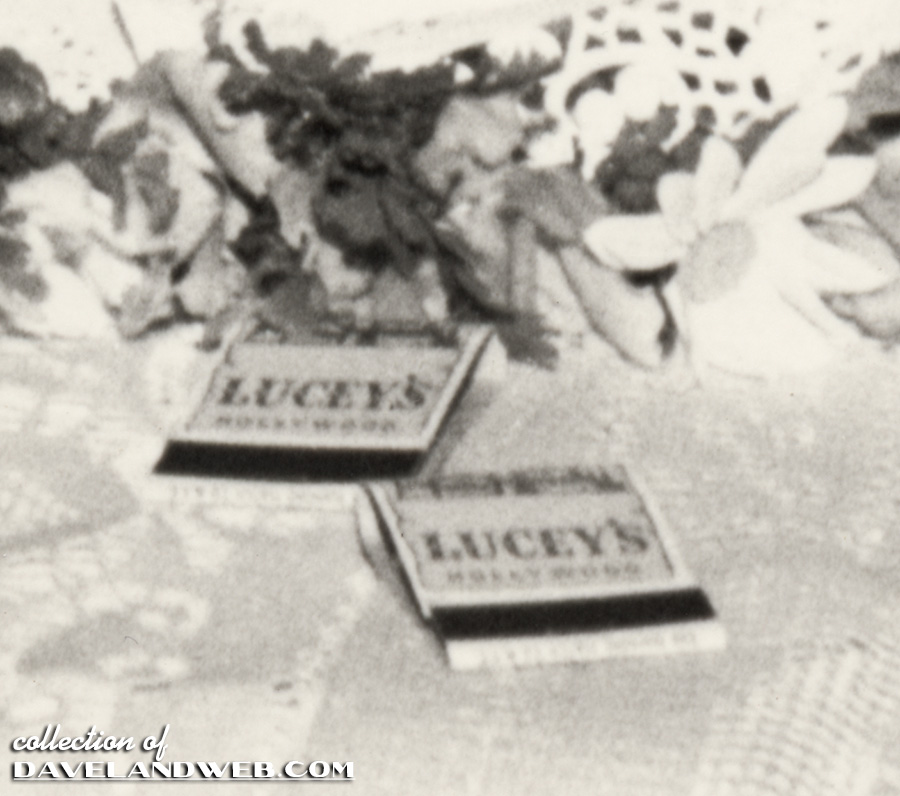 Here is the Lucey's (circa 1939) that they advertise: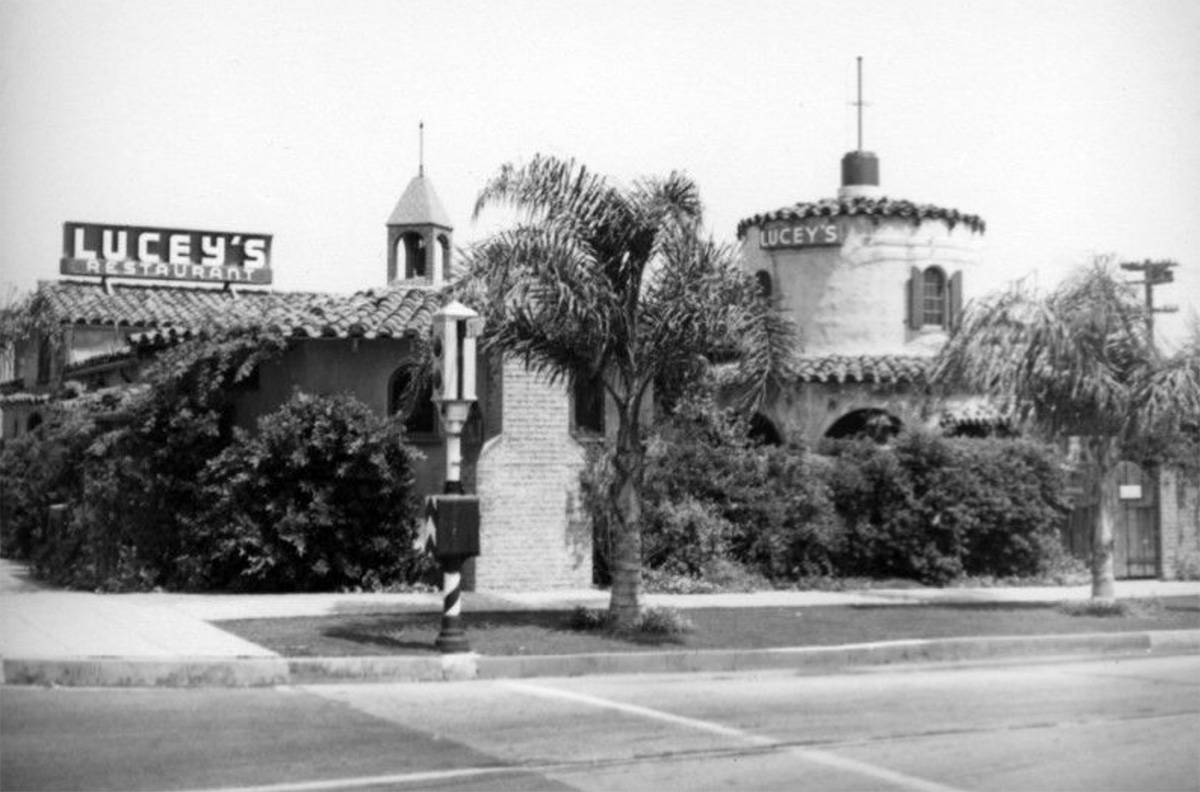 From the
Calisphere website
:
Lucey's Restaurant, owned by Antonio Luciano, who went by the nickname Tony Lucey (hence the name "Lucey's" Restaurant), first opened its doors in the 1920s as a place to wet your whistle during prohibition. It quickly became a big star hangout catering to movie industry clientele such as Robert Preston, John Wayne, and Ronald Coleman, to name a mere few. In 1945, Luciano sold his restaurant to businessman Nathan Sherry, one of Los Angeles' more important restaurateurs in the Golden Era of the 1940s. At the height of his business Sherry operated almost 12 nightclubs and restaurants, but in 1954 - just nine years after purchasing Lucey's, Sherry died of a heart attack at the age of 65. Lucey's Restaurant continued on, becoming Lucey's New Orleans in August of 1959, and then Casa Lucey's Mexican food in April of 1963. This restaurant was eventually demolished and replaced with Walter's Plants Rentals years later. This is a corner view of Spanish style Lucey's Restaurant, located at 5444 Melrose Avenue and Winsor Street in Hollywood. It shows a white, 2-story round Spanish style structure on the right, and a cupola can be seen peeking up from atop another portion of the restaurant on the left, behind several large shrubs.
A color shot taken during the festivities: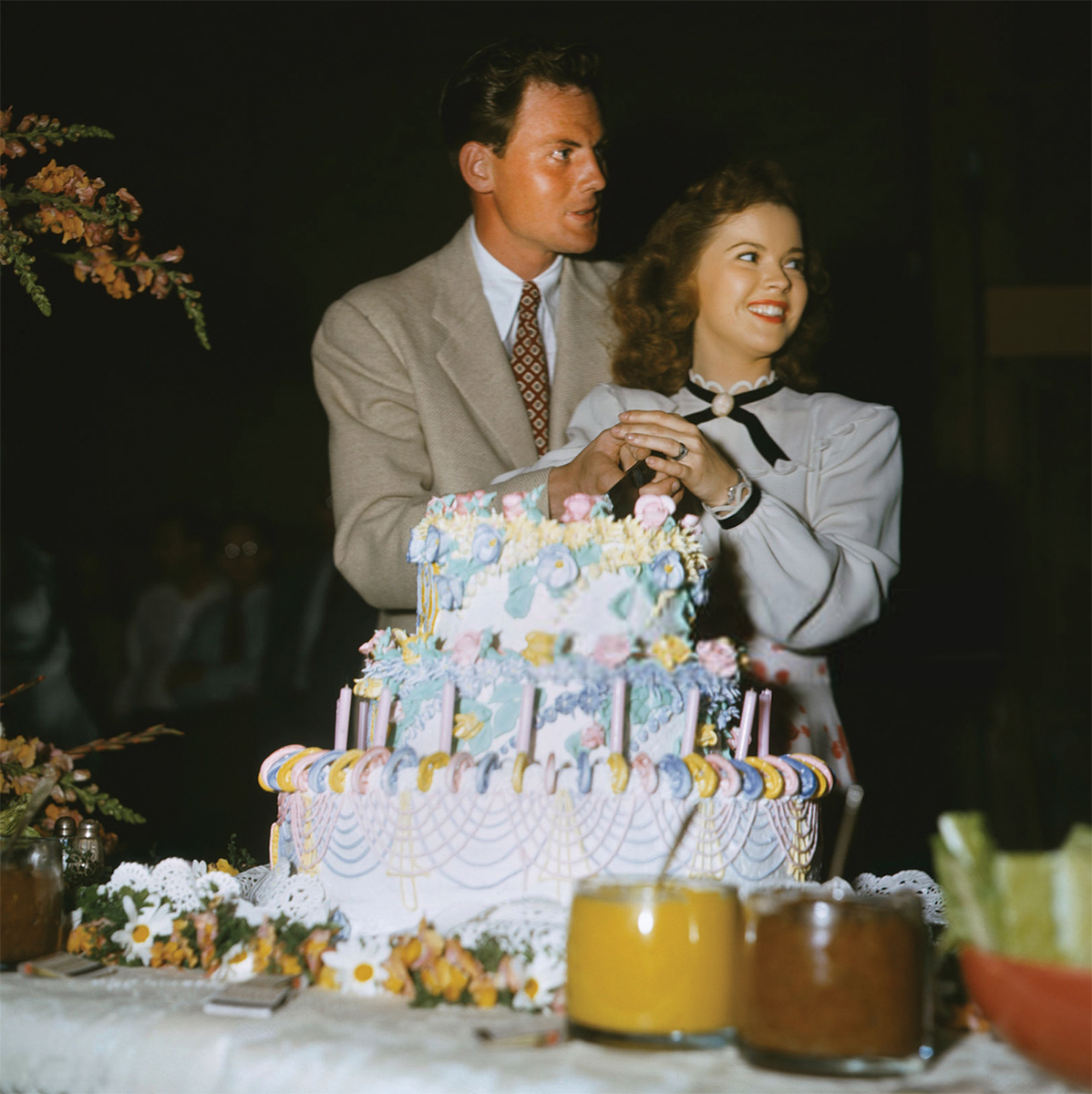 In this shot, Shirley stands over the charred remains of a miniature schoolhouse. Now that she was eighteen, she no longer had to take classes on set in between takes of her movies.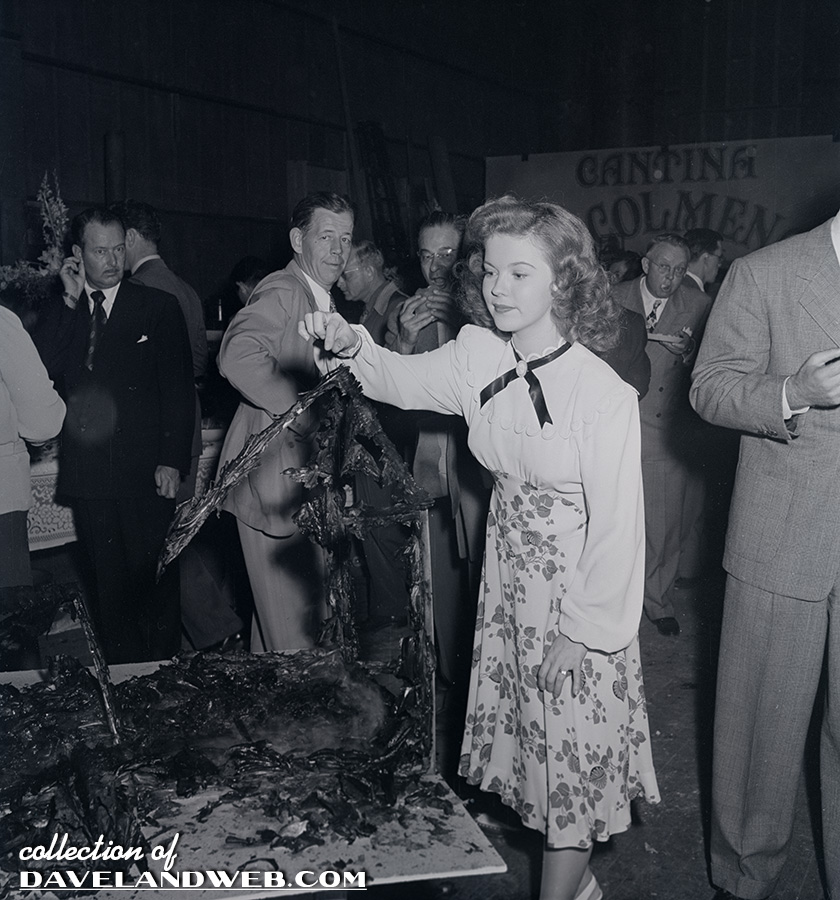 What the little red schoolhouse looked like before it got torched: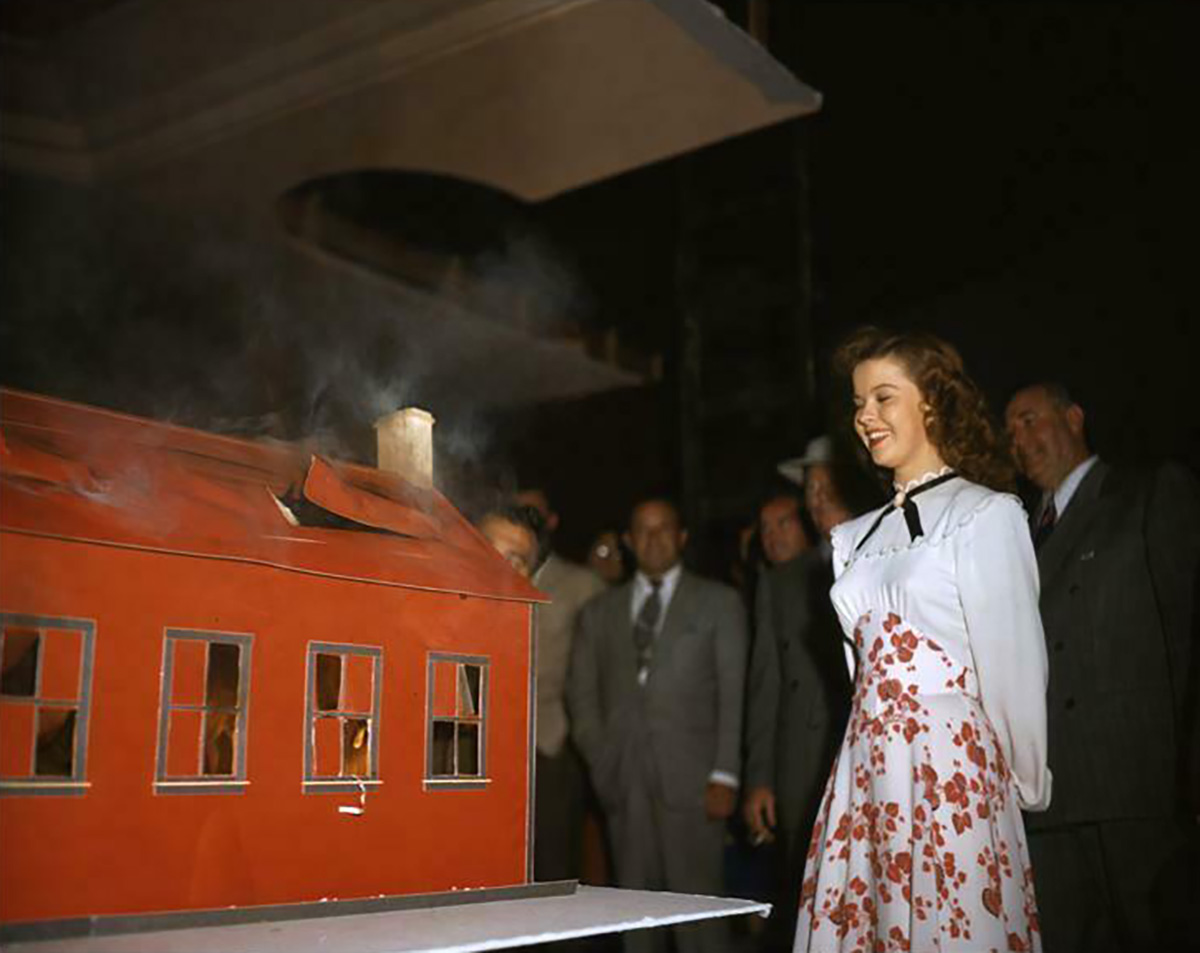 Shirley attempts to show costar Guy Madison and former costar Jack Oakie ("Young People") how to dance on the nightclub set from "Honeymoon":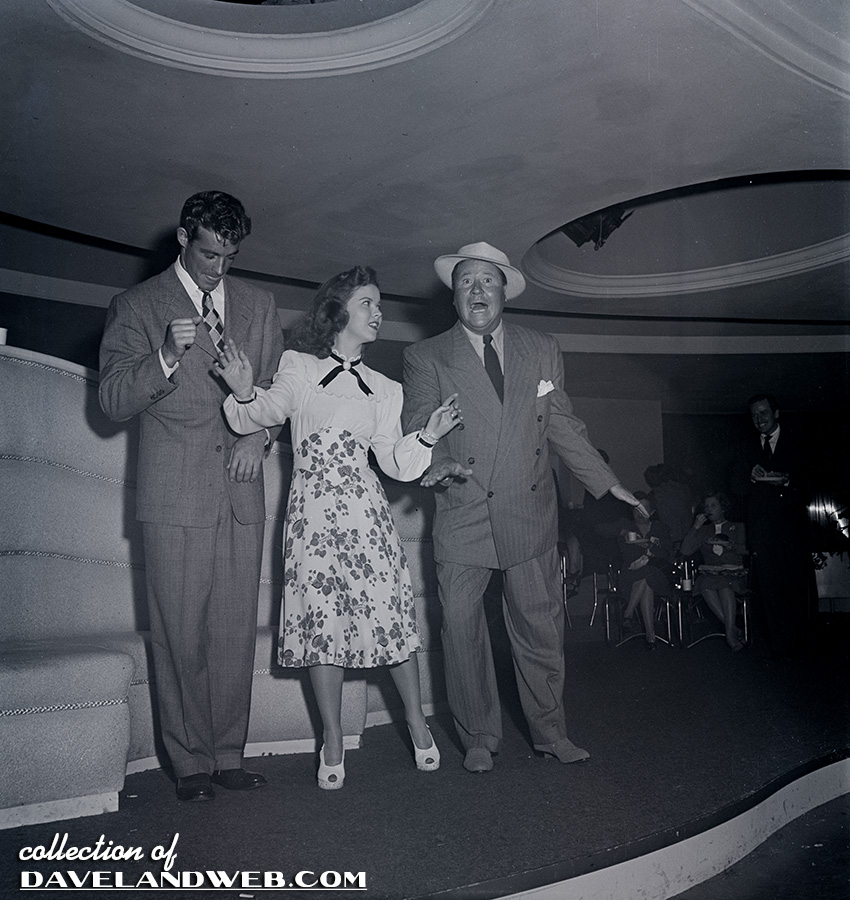 A screengrab from the movie showing Shirley teaching Franchot Tone how to dance: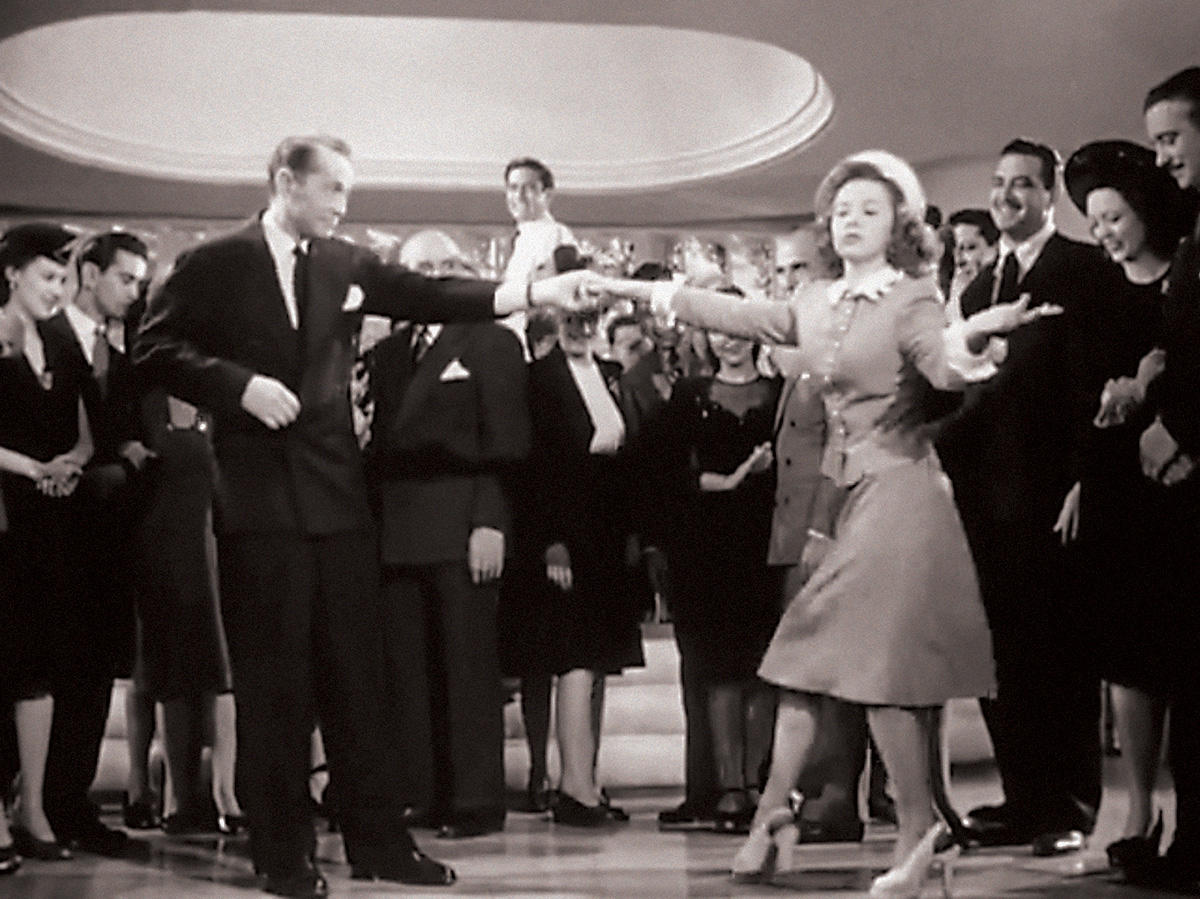 When looking closely at the previous shot from the birthday party I noticed this man who appears to be a deadringer for Douglas Fairbanks Jr. The timing is about right, as he was also working for RKO on "Sinbad the Sailor":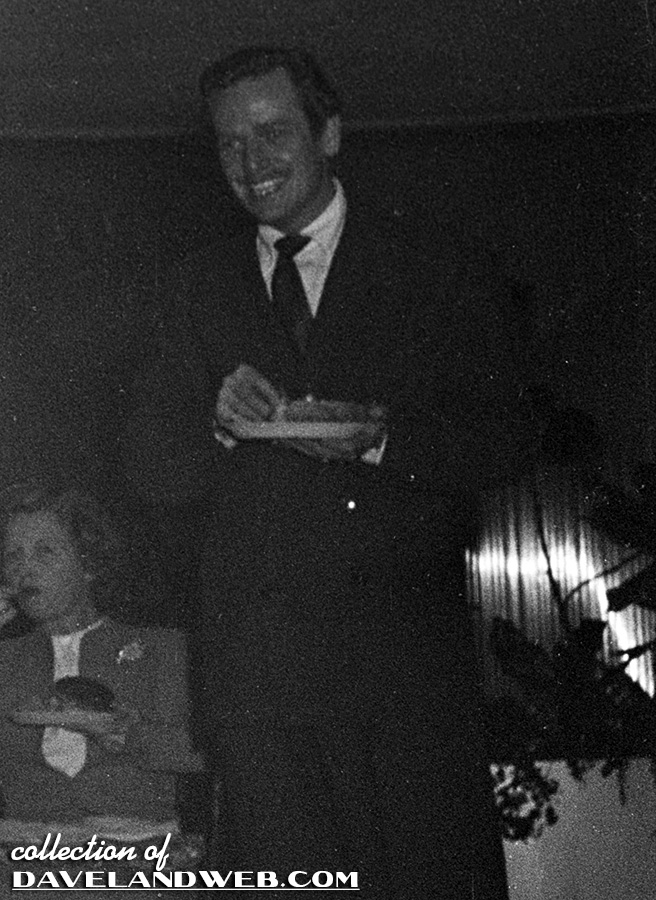 However, in this view of Shirley and then-husband John Agar dancing, the gentleman in the background looks a bit less Fairbanksian: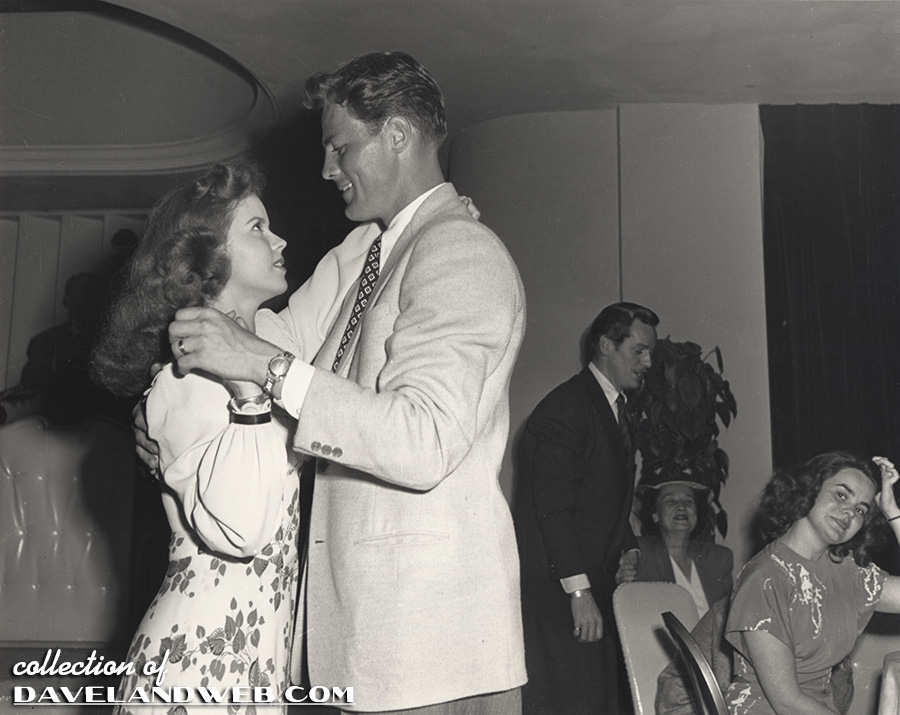 The girl itching her scalp appears to be Joyce Agar, Westlake classmate and sister of John Agar: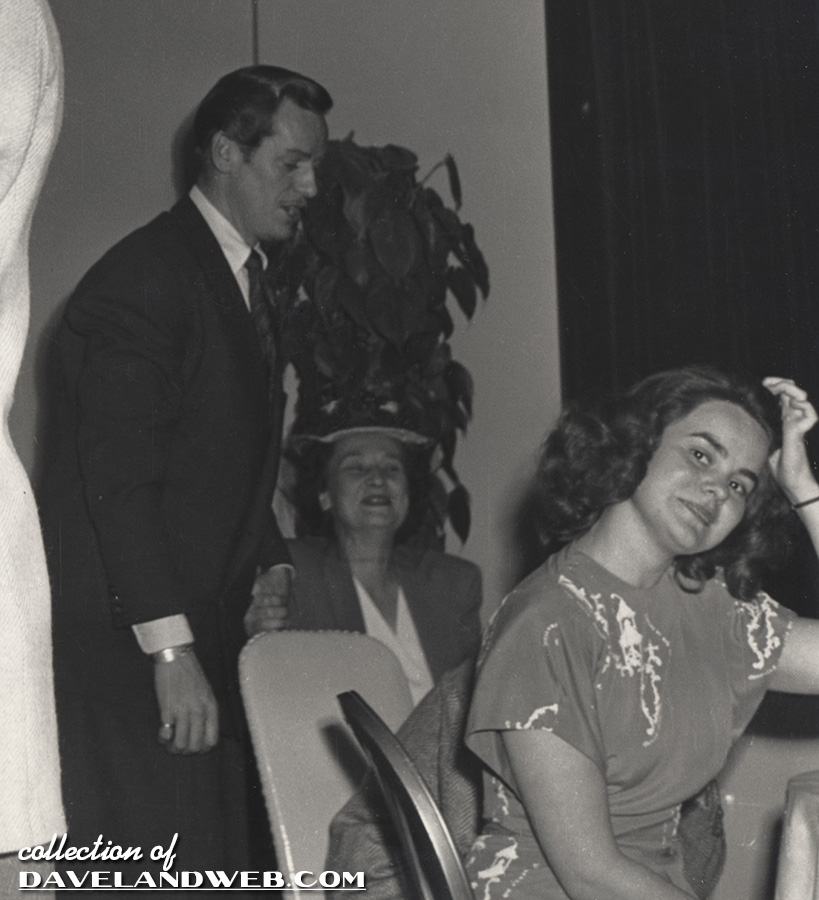 Here she is at Shirley's wedding, fourth in from the left: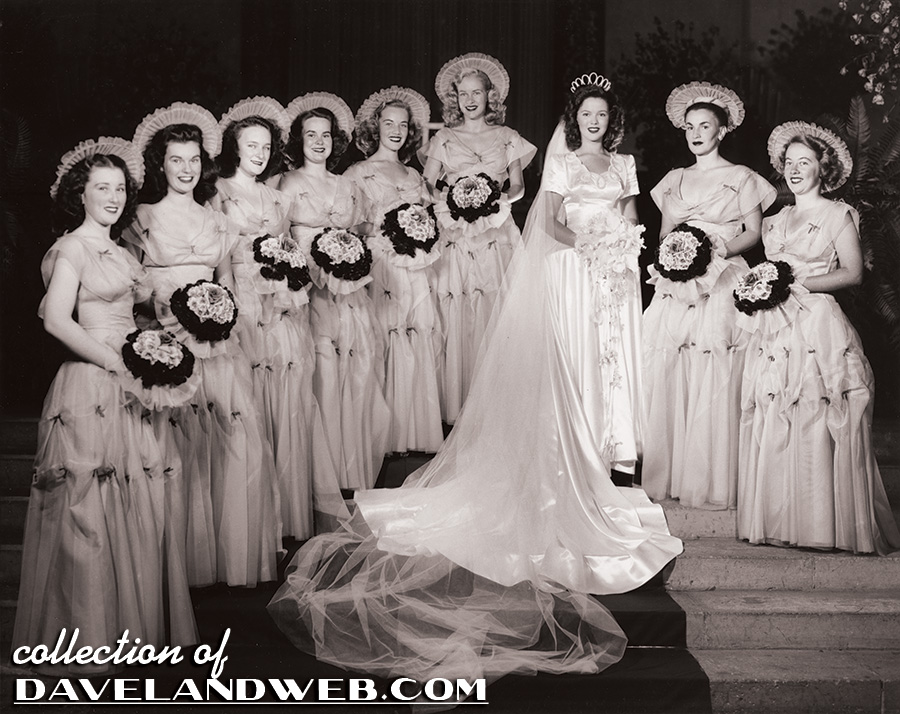 What a party! Now I'm hungry for cake. See more Shirley Temple photos at my
main website.