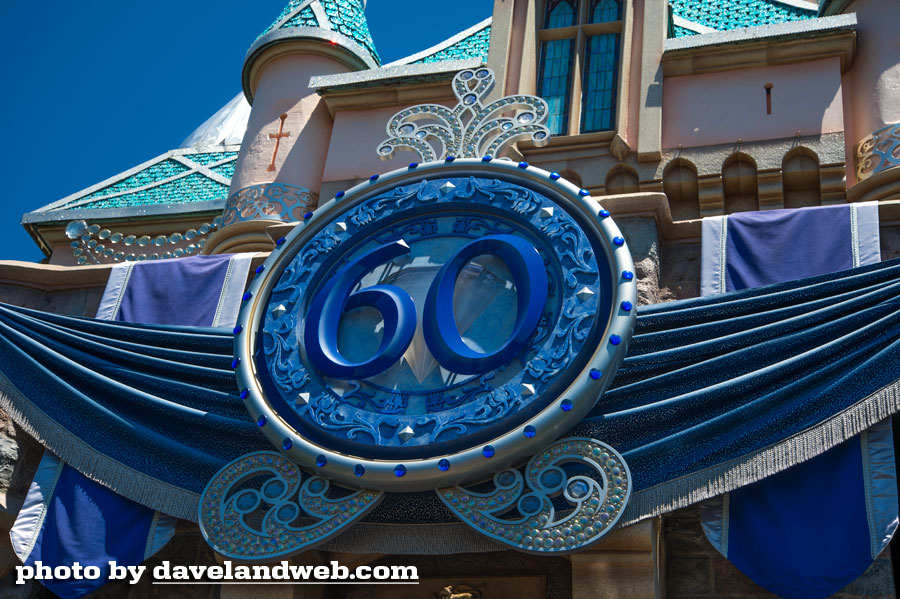 Today the Disneyland Resort is celebrating its 60th Anniversary; hard to believe since it seems just like yesterday I was basking in the nostalgia of the 50th. Oh how time flies.
This black and white shot of Walt standing outside the Jungle Cruise attraction talking to two young lads has been in my collection for awhile now.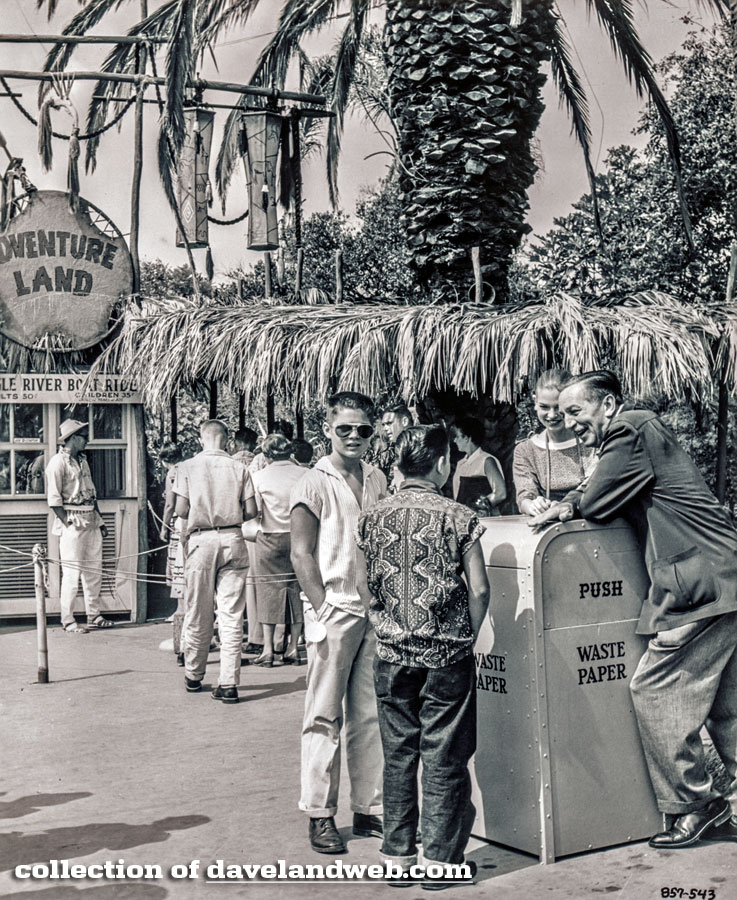 Recently, I was able to acquire a color shot from the same scene. You can just imagine Walt grilling the boys, asking them what they liked and didn't like about his beloved theme park.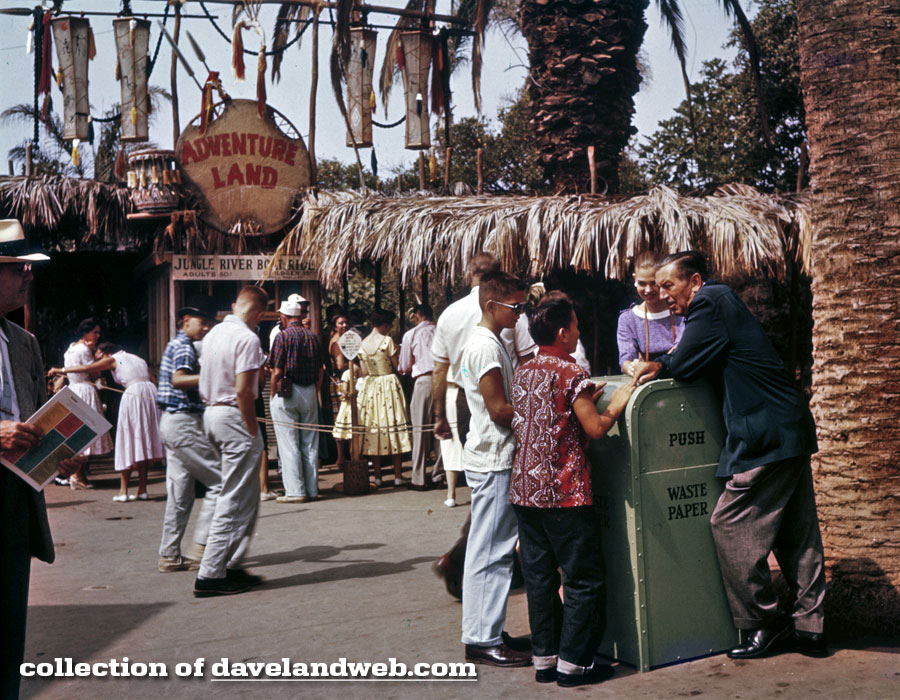 This may be a publicity shot, but I guarantee you that those frown lines are real; the boys are probably telling him that once you ride the Jungle Cruise, you don't need to do so again.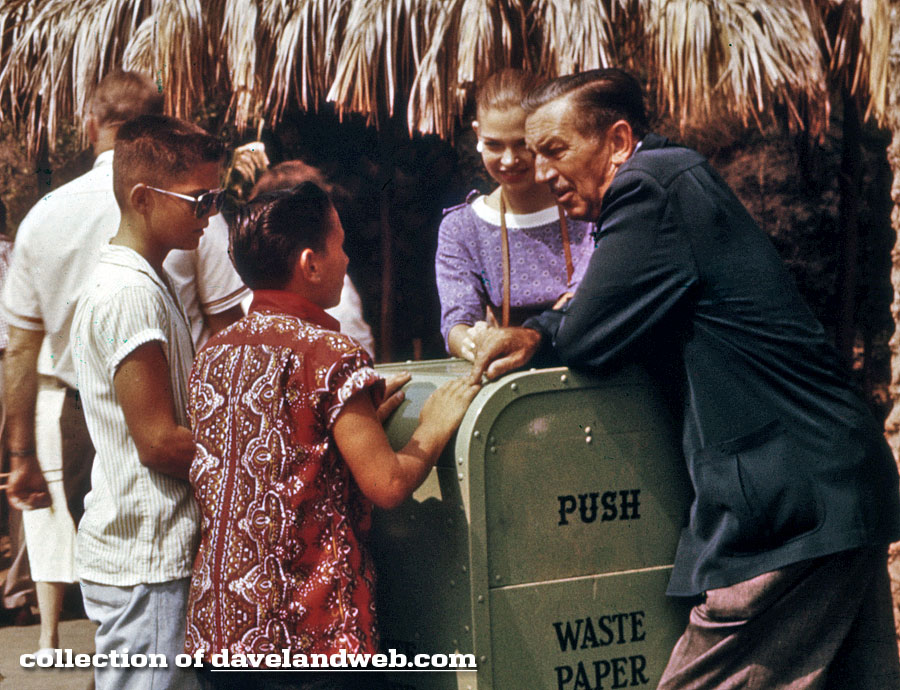 This color image has an extra detail that helps date it. Note the back of the souvenir guide book from 1956: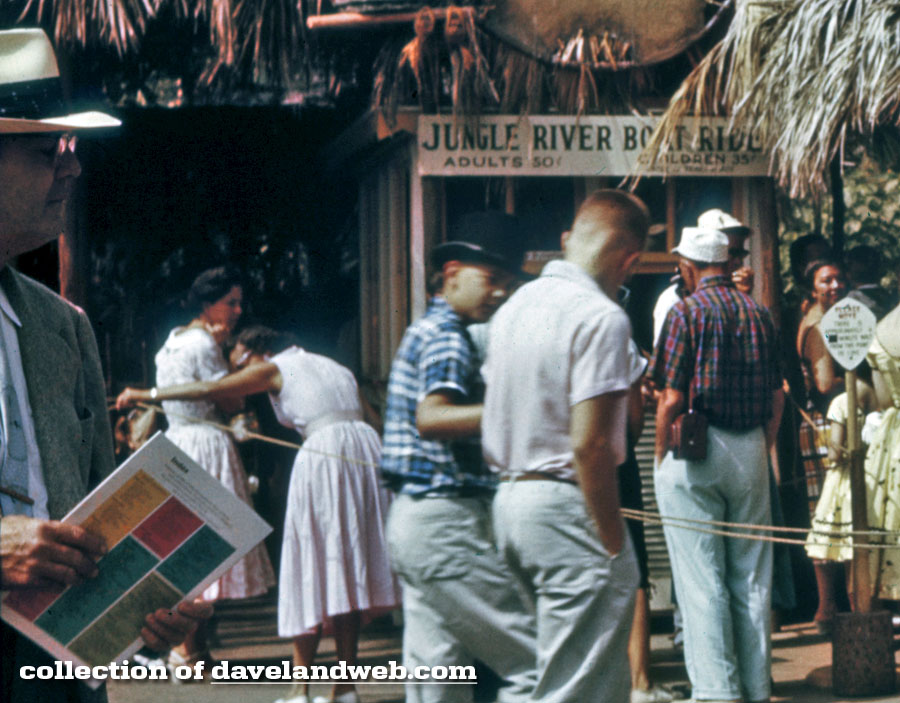 It's a match!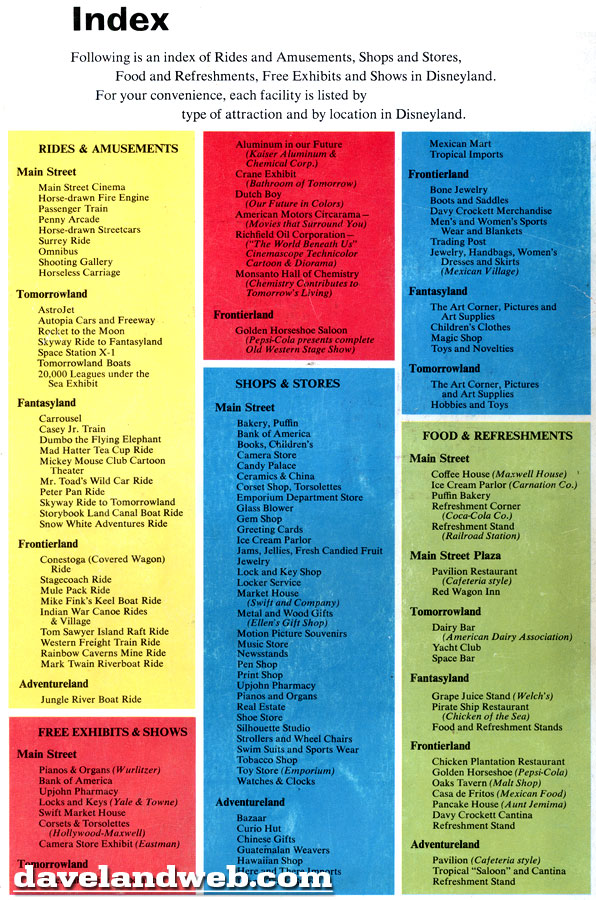 This other recently acquire image makes my heart warm, seeing how happy Walt is to show off Disneyland in his Horseless Carriage.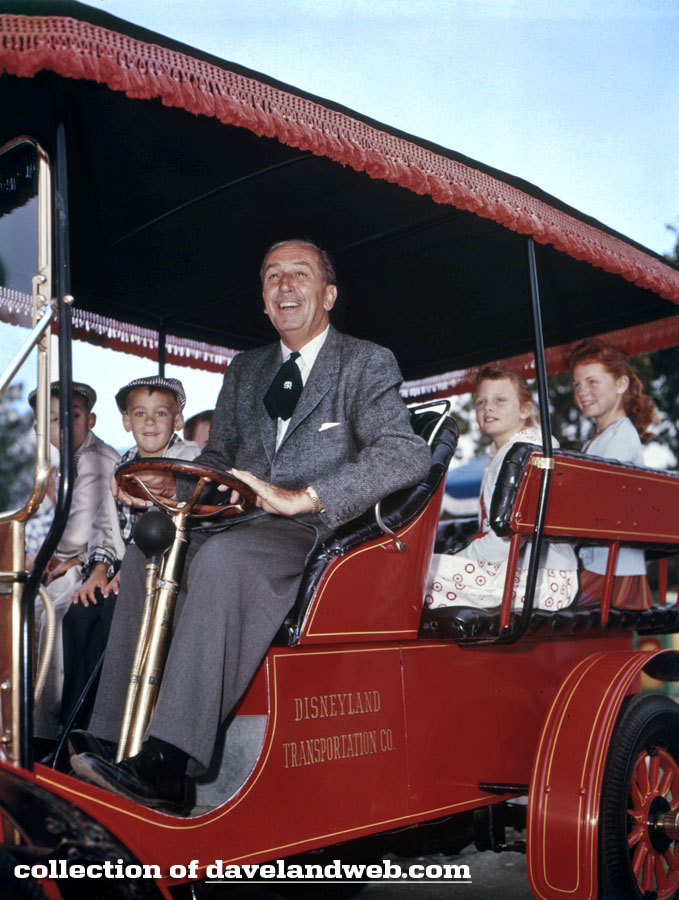 Continue the 60th Celebration by checking out a gigawatt more vintage & current photos of Disneyland at my
main website.