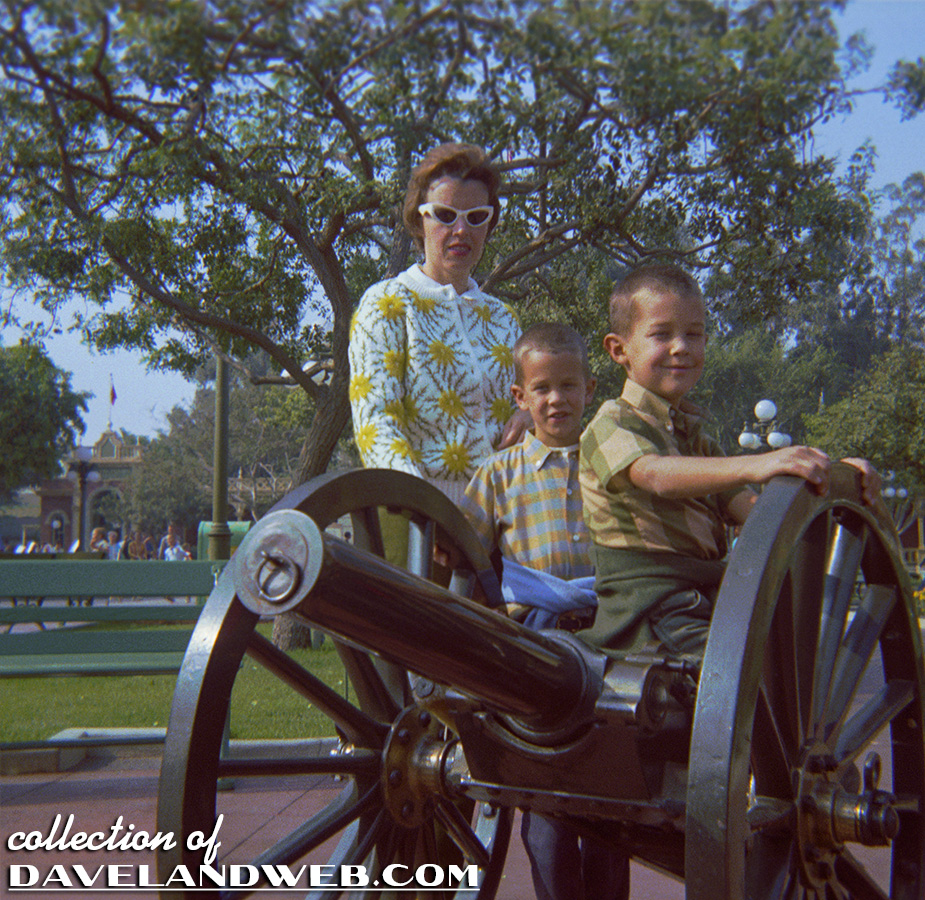 I just recently found this batch from what I believe was my family's first trip to Disneyland in November 1965. My 2 brothers were 6 & 8; I was stuck at home with Grandma because I wasn't even one yet. Brother Jim was awoken in the morning to find out he was going to Disneyland. What a great surprise! The first pic is mom and my brothers in Town Square. Mom was the height of fashion in her sweater & cat-eye glasses.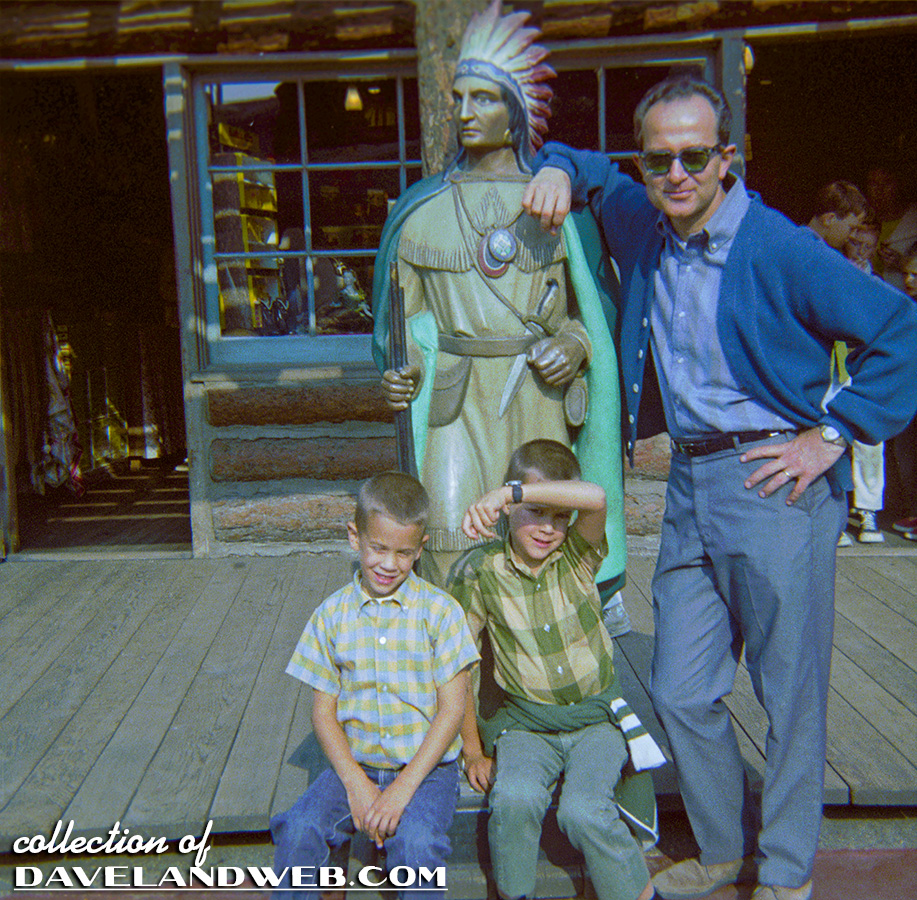 Shot #2 is my dad & 2 brothers in front of the Frontierland Trading Post.
Shot #3, judging by the Welch's Grape Juice Bars that mom and brothers are eating is probably somewhere in Fantasyland, with a little plug for the Autopia on the construction wall behind them.
The last 4 shots are from the Pack Mules over in Frontierland, with some nice views of Rainbow Ridge and the route to Nature's Wonderland.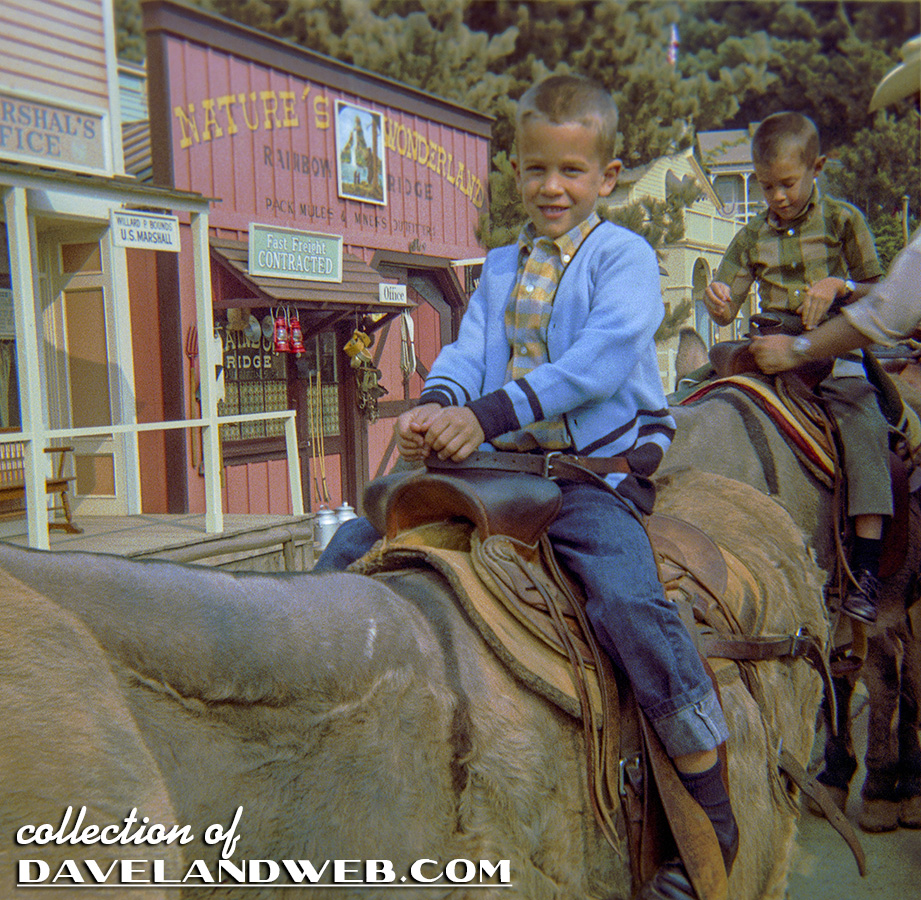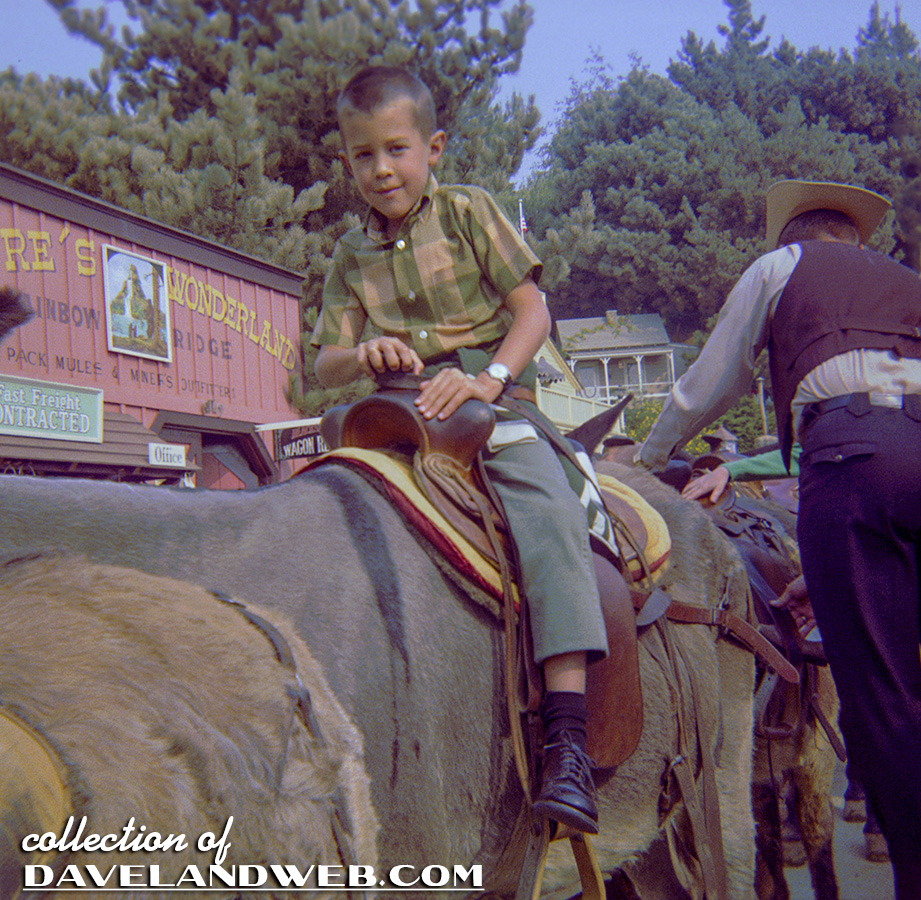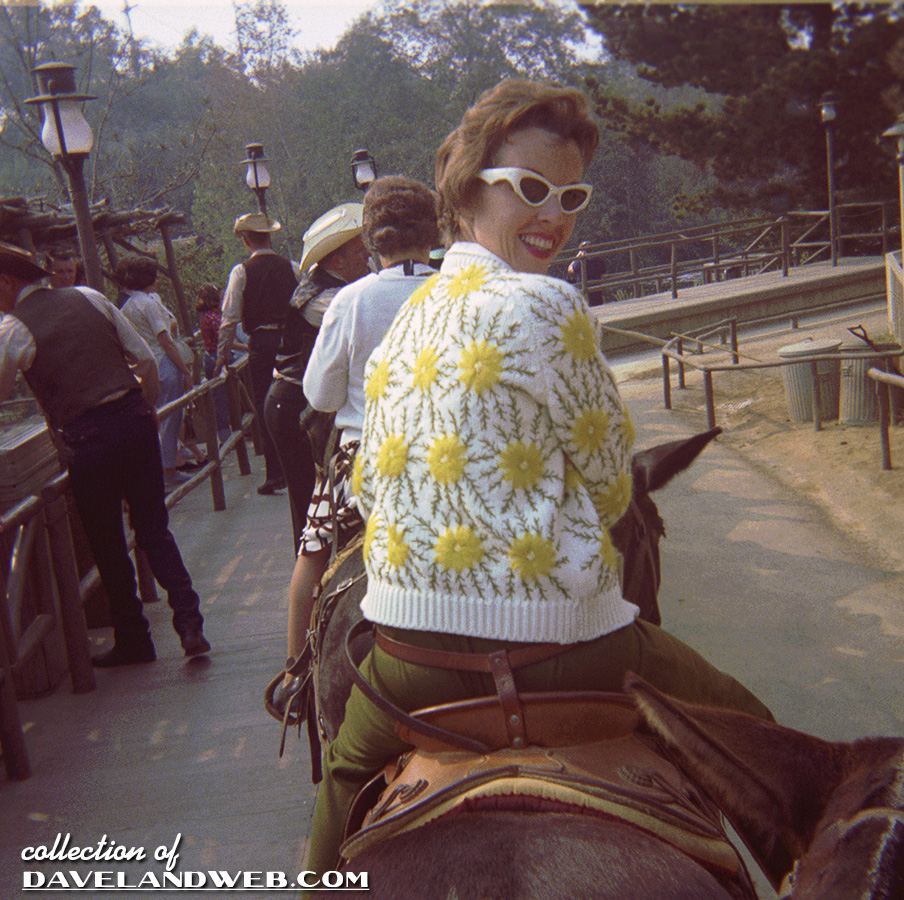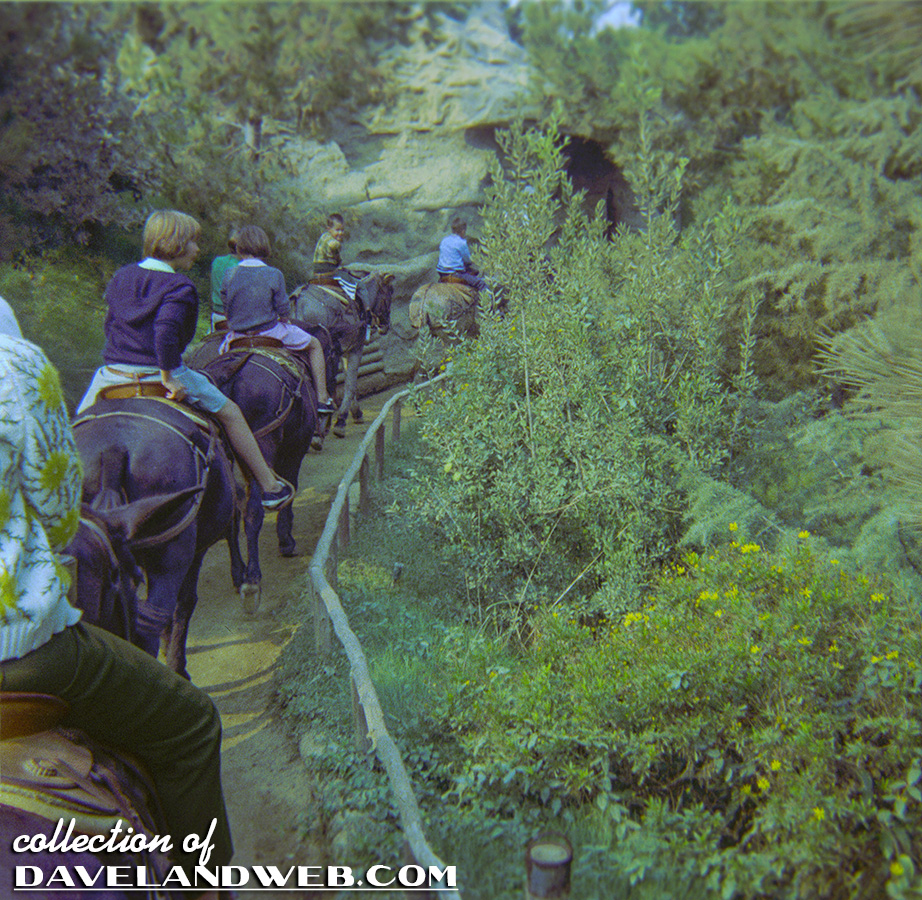 For more Disneyland photos, visit my regular
website
.
Also–please vote @ TheDisneyPortal.com for my site, davelandweb.com/disneyland. Many thanks in advance!